My Team
Myles Laroux has built a team of expert professionals that are committed to providing the best client service experience. Together, they strive to develop trusted relationships with clients. The team is detail-oriented and able to identify the complex aspects of personal and business needs analysis. Through the Network, they have access to a wide array of specialists that offer advanced expertise, and together, they create the solid financial framework to help clients achieve their goals.
If you need to schedule an appointment, make changes to your policy, submit a claim or request any other service, please contact Myles. He will be glad to help!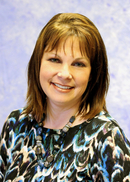 Ginger S LeBlanc
Associate Financial Representative
Office 225-293-9527

Ginger LeBlanc is part of Myles Laroux's team. Ginger provides administrative and marketing support to Myles. She serves as a contact in assisting his clients to meet their financial needs. You can reach Ginger by 225.293.9527 or ginger.leblanc@nm.com.